Security Camera Installation in New Orleans, LA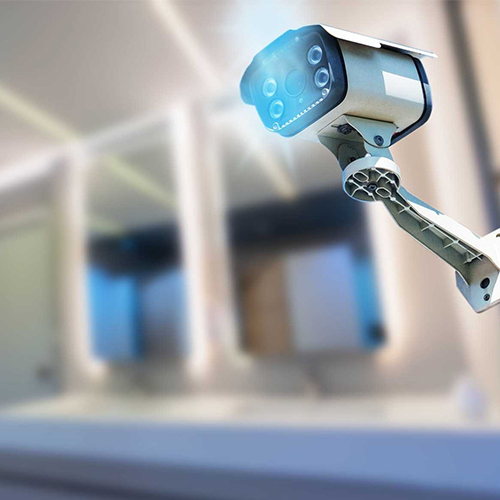 Commercial and residential properties throughout New Orleans, Timberlane, Metairie, and Kenner, LA require security to keep out thieves, vandals and other unwanted visitors. C&J Security Systems, LLC specializes in security system installation, including camera and CCTV installation. We also set up temporary and portable construction site alarm systems and pre-wire new buildings for easy security system installation at a later date.
Temporary and Portable Construction Site Alarm Systems
Vagrants visit construction sites to root around for anything of value they can sell or untarnished spaces they can vandalize or destroy. Homeless people try to find warm, dry places on construction sites to crash for a while. A construction crew's presence dissuades thieves and other undesirables from loitering around the job site during the day. But at night, construction sites in New Orleans, LA are susceptible to costly damage.
Fortunately, temporary and portable construction alarm systems allow you to protect your equipment, tools and materials from theft, vandalism and other expensive destruction. Every construction site needs security camera service to discourage criminals and notify managers when something's gone awry.
Closed Circuit TV (CCTV) Systems
As premier technicians trained to handle any CCTV installation type, trust us to install your new security equipment expertly. We have the tools and experience to execute any security camera installation properly, be it wired, wireless, IP-enabled or part of a broad CCTV network.
Bullet Dome Cameras
Day/Night Cameras
Dome Cameras
Infrared Cameras
Pinhole Cameras
PTZ Cameras
Wireless IP Micro Security
Burglar Alarms
We install a wide range of alarm products to keep your property safe from intruders. Depending on your needs and the property itself, you might choose one type of alarm or opt for a selection of detection devices to keep you safe. Whatever the scope of your alarm needs, we'll make sure they're installed and integrated into your security system seamlessly.
Glass Break Sensors
Motion Detection Alarms
Door Motion Sensors
Panic Systems
Window and Door Alarms
New Construction Pre-Wire
We're also available to wire new buildings and homes. This allows the new occupants to customize their chosen alarm, system or security camera installation. We welcome new construction pre-wiring projects of all sizes.
Commercial Security, Done Right
You've invested a lot of time, money and energy into your business. Protect it thoroughly with the security camera services offered by C&J Security Systems, LLC. Contact us now at 504-908-4330 for more information.